The energy technology revolution has given rise to new industries and new business models, and the new power system has triggered a profound change in the energy storage industry environment, with both opportunities and challenges in the industry. Starting from the concept of "one heart towards storage", this international energy storage exhibition will showcase the world's leading energy storage technologies and innovative solutions for energy storage, focusing on new power systems, new energy and digital empowerment.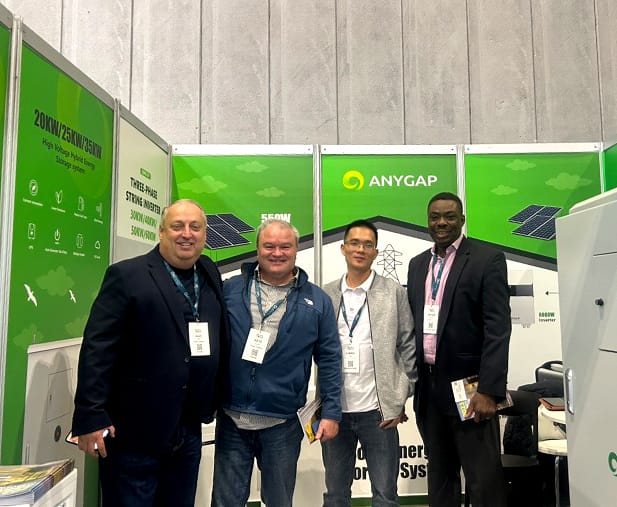 AnyGap has been expanding its energy storage business since 2015, and is one of the earliest companies in China to get involved in the field of photovoltaic energy storage, and its energy storage solutions have been widely used around the world. At the exhibition, AnyGap brought its one-stop solutions for household energy storage and industrial and commercial energy storage to fully demonstrate its core technology accumulation and the breadth and depth of its whole-scene strategic layout since it entered the energy storage industry more than eight years ago, attracting many participants to stop by to watch, ask questions and experience.
According to the high now the development speed of the energy storage industry, the face of the opportunities and challenges given by the times. AnyGap fusion of innovative technology, leading R & D team capabilities technology. For user pain points, to create industrial and commercial light storage charging integrated solutions to accelerate the global carbon neutral process.
As an important part of industrial and commercial energy storage, AnyGap EGO 40KWH 50KWH 60KWH and EGS 232.96KWH-T100 Energy Storage Cabinets are designed from the user's point of view, focusing on the "four-pole" design concepts of minimalist design, easy to deploy, high efficiency, and extreme safety. It adopts the integration of lithium battery, PCS, BMS, EMS, thermal management system and fire safety system. Focus on easy deployment, building block expansion, and convenient on-site installation. Utilizing high energy density, single cabinet capacity of 100kW/232.96kWh, maximum charging and discharging efficiency of more than 90%, one cluster, one management, etc. to achieve extreme high efficiency. AnyGap industrial and commercial energy storage cabinet can be used in a variety of scenarios such as pure energy storage, optical storage and diesel fusion, and optical storage and charging, etc. It can further promote cost reduction and efficiency, and help industrial and commercial industries realize green and low-carbon development.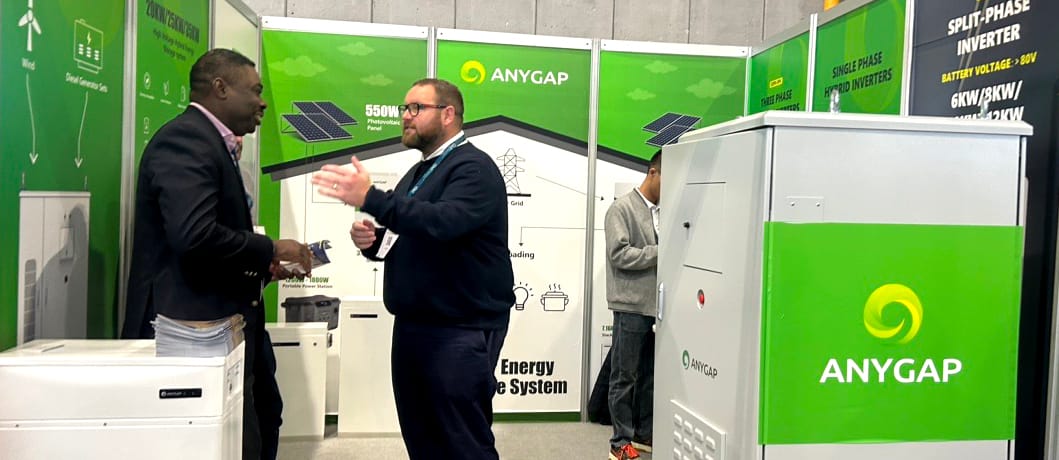 In addition, AnyGap highlights the EOP series inverters, AnyGap inverters use modular design, brief design appearance. It can be managed in cluster level to enhance the charging and discharging capacity; IP65 protection level, multiple preventive protection measures, safe and reliable.
In the future, AnyGap will continue to adhere to technological innovation, provide global users with high-quality distributed energy solutions in all scenarios, accelerate the promotion of the scaled application of clean energy in the world, and strive endlessly for the dream of a zero-carbon world.